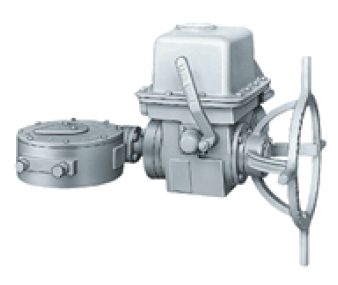 LTKD
Large Motorized Actuator
The LTKD type is a motorized actuator suitable
mainly for valve sizes 350A and higher, and uses
three-phase 200 V and 400 V power supplies. In
addition to on-off control, it can be used for slotring
control because of its built-in electric
positioner (seitroller). It also supports special
specification requirements.