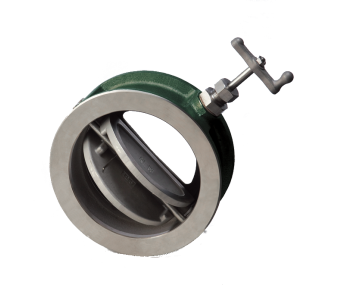 Bata-Check 903C
***DISCONTINUED***
Refer to newer model 903L
Lightweight, Quick-Acting Check Valve
1. Lightweight and Compact
Lightweight and compact design that has never been realized in conventional sewing check valves.
2. Alleviation from Water Hammer
Instant response by spring-biased dual plates that prevent water hammer.
3. Tight Sealing
Shock-resistance and tight sealing effect ensured by resilient seat.
4. Free Installation Direction
Installed either horizontally or vertically in the piping.
5. Low Head Loss
Opening area is expanded to the allowable limit and head loss of flow passage is less compared to similar dual type check valves.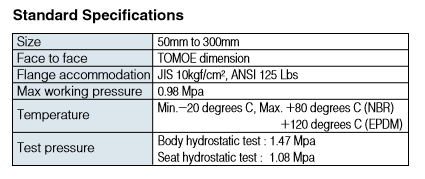 Product Catalogue

Bata-Check.pdf
Login
to view more information